Save Time!
It doesn't matter whether you are an experienced game design artist or an aspiring game maker. Regardless of your skill level, you will be able to spend far less time tweaking and polishing your game art if you are using Spriter since it will allow you to reuse just a handful of modular images.

Instant Iteration!
Let's say it becomes necessary to change your game character's head configuration during the final design stage. If you have Spriter in your 2D design toolbox you will only need to change a small handful of the head images because the modules are set up to be used across all animation frames.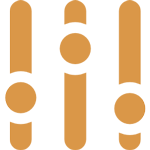 Custom Tweaking!
Because the modular images (game character body parts) can be freely nudged around or rotated, you will find it much easier to make tweaks that might become necessary during gameplay testing. Spriter makes it very easy for the professional game artist to deal with whatever tweaks the designer needs to make.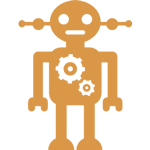 Unlimited Character Variations!
Not only does this method allow for super fast and painless creation of alternate characters based on the data from another character, it's also a memory-efficient way of creating all the variations of a character that can change throughout a game (such as collecting power-ups and new equipment).